Chercher

Connectez-vous pour noter cette série.
Dernier épisode : 8x17 - A été diffusé le 27/01/2019
Following the Kilchers provides a look into life off the grid, where going without running water and electricity and having limited contact with the outside world is part of the daily routine. While capturing the spirit of pioneer living is never easy, Alaska: The Last Frontier transports you to a place where day-to-day life is truly different from what we know.
Site officiel
:
Site Officiel
Liens
:




Casting :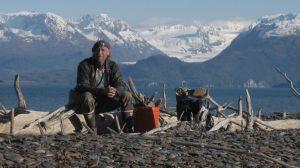 Saison 8
Saison 7
Saison 6

Saison 5

Saison 4

Saison 3

Saison 2

Saison 1

Spécial

Cette fiche a été vue 2631 fois depuis le 05/02/2016
Dernière mise à jour de cette fiche le 09/02/2019 à 04:15
Dernière modification manuelle de cette fiche le 11/02/2019 à 06:58 par
Caféine
-
Historique des modifications