Thread #
52955
created the 2020-11-30 at 01:30 by Skynet - Seen 621 times by 382 users
Original Post #
4309740
, posted at 01:30 on 2020-11-30

Skynet
Post #
4309741
, posted at 01:30 on 2020-11-30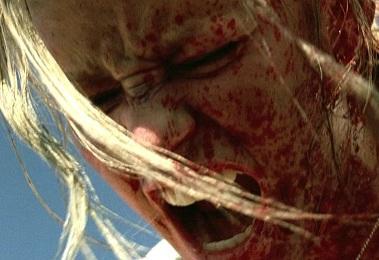 Baje
Pas compris, les deux sorcières jamais d'accord se mettent d'accord... Parceque...

Au vu du passif entre les religieux et elles, le fait qu'elles partent voir la petite ne suffit pas. J'ai raté un truc ?

Le combat dans la tour était... Craignos.

Et que les anges se réveillent comme ça, pif paf pouf... On aura peut être une explication mais j'en doute.

Ya des trucs bien cheap. Comme le maitre de l'air à la fin, ils auraient pu mettre autre chose...

--
Si être normal est d'usage, cela revient à abandonner toute chance de progrès. Qui veut être normal ?
*édité à 01:33 le 30/11/2020
Post #
4309965
, posted at 15:31 on 2020-12-09
Post #
4309988
, posted at 12:05 on 2020-12-10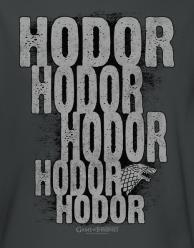 Pliskin


Tout tourne autour d'Asriel, mais comme on ne le voit encore jamais, ça peut paraître bancal pour l'instant cette saison.

C'était aussi le problème des livres, de ne pas avoir la PoV d'Asriel. Mais étant donné que le tome 2 se concentrait uniquement sur Lyra et Will dans mon souvenir, c'était moins problématique. On retrouvait le grand scheme of things dans le tome 3.Là, dans la série, ils ont fait le choix de rajouter plein de PoV, ce qui rend le tout très bancal sans Asriel. Ils avaient prévu de tourner un épisode avec Asriel, mais le Covid a décalé l'épisode à la saison 3 (ou épisode spécial entre les deux saisons, je sais plus trop). Bref, c'est beaucoup plus problématique dans la série.

Je veux pas spoiler, mais les motivations des sorcières ont plus de sens quand on connaît le contexte. Le père de Will en parle un peu cet épisode. Ça sera plus clair quand la série fera le bond chez Asriel.


Le maître de l'air ?

--
Let go your earthly tether. Enter the Void. Empty and become wind.
*édité à 12:07 le 10/12/2020

Back to thread list
Anonymous posting has been disabled. Please login first before attempting to post: