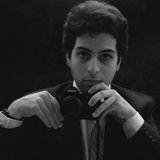 FP Unchained
Depuis 2015, nous sommes comme Ken Watanabe dans le premier *Godzilla*, on veut voir deux des plus grands monstres de l'histoire du cinéma se foutre sur la gueule.

Après *Godzilla* en 2014, on a eu droit à 5 ans de teasing pendant lesquels deux films, certes très kiffants, mais vraiment médiocres, sont sortis. Et si ces deux films posaient les bases d'un univers débile à souhait, un univers beaucoup trop loin du talent de Gareth Edwards - dont le *Godzilla* n'était pourtant pas parfait - il était impossible de se douter que ces mauvaises bases trouveraient leur paroxysme ici dans une conclusion des plus anti-climactiques.

*Skull Island* et surtout *King of the Monsters* étaient tous deux décriés pour un scénario criminellement faible, à juste titre. Des schémas narratifs caricaturaux et creux dans lesquels évoluaient des coquilles vides stupides. Si *Skull Island* était assez marrant dans sa bêtise qu'on pouvait penser au pire nanardeuse, au mieux parodique, *King of the Monsters*, lui, se noyait dans un festival d'un ridicule tout droit sorti des esprits les plus cons des bureaux de la Warner. Je ne me suis toujours pas remis de la Terre creuse avec une autoroute sous-marine que Godzilla peut emprunter pour faire New York - Tokyo en 3 minutes.

Mais, sincèrement, j'ai aimé ces deux films. J'ai aimé *Skull Island* parce qu'il est con, et j'ai adoré que *King of the Monsters* m'offre ces combats dantesques, ces tableaux mythiques, ces confrontations plus épiques que tout ce qu'on avait alors pu voir depuis des années et cette mythification de ces icônes du cinéma. Cet amour de ces monstres et du Monstre au cinéma en général. Quelque chose que Gareth Edwards avait également fait, mais différemment. Ces deux films méritaient un meilleur scénario, et ils méritaient qu'on s'intéresse suffisamment à eux pour leur coller autre chose qu'un yes-man à la réalisation. Mais ils étaient kiffants, encore une fois.

Et je n'en attendais pas plus de ce qui était censé être l'apothéose de cet univers. Dés qu'on savait qu'un troisième yes-man s'en occupait, je n'en attendais pas plus : seulement que Weta ait fait un bon boulot sur l'affrontement, et c'est tout. A la limite, qu'il existe un semblant de film avant et après cet affrontement, et basta. Et ce qui était censé être le climax de cette saga est finalement son pire film.

L'affrontement est bien. Y a au moins ça de réussi, le troisième acte. Le problème est qu'il n'existe pas le moindre film tout autour. On n'a pas pris le temps d'écrire quoi que ce soit. On reprend les conneries des films précédents, et on les accentue, le tout avec une narration tellement rushée qu'on est trop souvent perdus. Tiens, Alexander Skarsgaard s'est rasé et il a rejoint l'autre bout de la Terre le temps d'un raccord ? Ah et il connait Rebecca Hall depuis toujours ? Et donc toute la raison des deux heures de film qu'on va voir et la motivation de ces deux héros tient en une réplique balancée à l'arrache ? OK, très bien.

Des ellipses qui dépassent l'entendement, un rythme qui frôle l'encéphalogramme plat, des personnages toujours aussi stupides, creux, et caricaturaux, et des situations qui finissent par lasser. Lorsqu'on arrive au combat, les 80 minutes que l'on vient de se coltiner nous ont tellement lessivés et emmerdés qu'on n'attend que la fin de celui-ci, malheureusement.

En 2014, Legendary Pictures teasait : *Conflit : inévitable. Laissez-les se battre.* Ken Watanabe ne cesse de répéter cette phrase dans le premier épisode de cette saga. Et, 7 ans plus tard, le spectateur con que je suis, qui a cru aux énièmes promesses d'un studio qui n'en a rien à carrer de moi, crie à son tour : LAISSEZ-LES SE BATTRE ! Mais non. Le film n'en a pas envie. Il a juste envie de nous montrer, une fois de plus après le précédent épisode, les humains les plus mal écrits de l'histoire du cinéma.

Les qualités plastiques indéniables, que ce soit au niveau de la photo qu'à celui des effets spéciaux, ne suffisent plus. L'humanisation de Kong, infiniment attachant et touchant, ne suffit plus. Pas lorsque c'est le 4ème film d'une saga qui est censé être en être la fin et qui se présente malheureusement comme un stand-alone de seulement 1h50. On retrouve ainsi dans cet univers étendu le même souci que nous retrouvons dans tous les autres univers qui ne sont pas le MCU : un souci de cohérence et de vision d'ensemble. Les deux personnages et les situations avaient déjà été présentés, les bases étaient posées, un combat de 2h était possible. Nous n'avions pas besoin d'une exposition qui raconte les mêmes conneries que dans le précédent film.

Un énorme gâchis se fait ressentir. La principale raison pour laquelle on s'est tapé ces films médiocres, davantage remplis de fan-service que de tentatives de faire du cinéma, était l'espoir de voir ces deux titans s'affronter. Au final, la meilleure chose de ce film, ce sont les memes qu'il a engendrés.

--
J'AIME FINALLY

Holding out for a hero ?
*édité à 02:39 le 01/04/2021