Birds of Prey (and the Fantabulous Emancipation of One Harley Quinn)
(2020)
You have to be logged to rate this movie
After splitting with the Joker, Harley Quinn joins superheroes Black Canary, Huntress and Renee Montoya to save a young girl from an evil crime lord.
Birds of Prey - 3 Clip Compilation
BIRDS OF PREY – Soundtrack Trailer
Display more videos

Casting:

Harleen Quinzel / Harley Quinn:

Helena Bertinelli / The Huntress:

Dinah Lance / Black Canary:

Roman Sionis / Black Mask:

Original Post #
4297594
, posted at 22:31 on 2020-02-10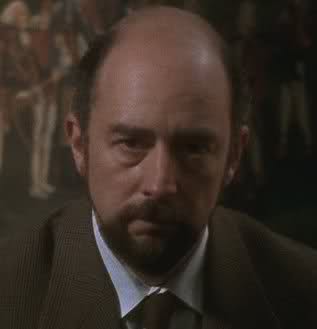 Batefer
Post #
4297596
, posted at 23:27 on 2020-02-10
Post #
4297599
, posted at 03:48 on 2020-02-11
ricorod

--
Life is too short to spend two hours in a state of total exasperation.
Post #
4297604
, posted at 09:25 on 2020-02-11
Post #
4297605
, posted at 09:53 on 2020-02-11
Gan
Exactement.C'était pathétique.J'en ai eu mal à la tête.

Post #
4297608
, posted at 10:19 on 2020-02-11

Raska

Ça me fait rire ! C'est pas en changeant le titre que ça va rendre le film meilleur. S'il est nul, il est nul.

Et puis, c'est pas comme si son plantage n'était pas prévisible !

Post #
4297614
, posted at 12:50 on 2020-02-11
Post #
4297645
, posted at 00:42 on 2020-02-12
Post #
4299329
, posted at 12:21 on 2020-03-26
ricorod
C'est pas si atroce, il y a de bons moments. Mais c'est nettement moins bien qu'espéré. En dehors du personnage principal, que je trouve impeccable, tous les autres sont soit nuls, soit d'un ennui criminel.

Et j'ai vu des scènes d'action mieux fichues dans Arrow... ça, c'est triste.

--
Life is too short to spend two hours in a state of total exasperation.
Post #
4301825
, posted at 17:42 on 2020-05-05

tenia
FP Unchained a dit

le 12/02/2020 à 00:42

:
Ecoeurant de cynisme et d'opportunisme, du cinéma fast food sans saveur, ressemblant à tout ce qui a déjà été fait et sera refait dés demain, et dont les rares qualités - comme Huntress - sont éclipsées par les innombrables défauts.

Excellent résumé. Le pire, je crois, est l'extrême mauvaise idée des 50 1eres minutes racontées dans le désordre sans que cela apporte grand chose hormis constamment donner l'impression de foutre inutilement le bordel dans l'histoire, avec comme seul résultat le fait qu'on se fasse chier vu que rien ne semble jamais avoir d'explications. J'ai failli couper le film au bout de 20 minutes, puisqu'il n'avait absolument rien à raconter, puis on nous envoie Harley au commissariat, sans nous expliquer pourquoi, pour mieux revenir en arrière pendant 20 minutes. Au final, cela dure quand même 50 minutes, je ne suis pas sûr que ce serait plus court dans le bon ordre, mais ça aurait au moins le mérite d'intéresser le spectateur plutôt que de le laisser au bord de la route constamment.

Le reste n'a pas grand chose de plus à apporter de toute manière, hormis 2 bastons bien fichues mais bien trop longues, et des méchants qui meurent (comme d'hab) comme des merdes. Persos sous-écrits, intrigues de timbre poste, design visuel abominable, bande son incessante, n'en jetez plus, la coupe est pleine. C'est presque aussi pire que Suicide Squad (bon, pas quand même, faut pas exagérer).

2/10

--
"To be is to do"-Socrate; "To do is to be"-Sartre; "Do Be Do Be Do"-Sinatra;
Yippie ki yai, coffeemaker !
Talk about the movie:
Anonymous posting has been disabled. Please login first before attempting to post:
This page has been seen 535 times since the 2019-01-29
Last update of this page on 2020-02-11 at 10:49