You have to be logged to rate this movie
American expat Mickey Pearson has built a highly profitable marijuana empire in London. When word gets out that he's looking to cash out of the business forever it triggers plots, schemes, bribery and blackmail in an attempt to steal his domain out from under him.
Casting:




Original Post #
4297477
, posted at 22:04 on 2020-02-06
Post #
4297480
, posted at 22:55 on 2020-02-06

koni
Rien d'étonnant.

Post #
4297486
, posted at 12:38 on 2020-02-07
Post #
4297518
, posted at 09:26 on 2020-02-08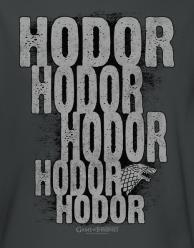 Pliskin
Matthew McConaughey <3Colin Farrell <3

Magnifique. Je ne me lasserai jamais des vrais films de Guy Ritchie.J'espère qu'il continuera sur sa lancée...

Oui, et si tu pouvais faire une suite à RocknRolla aussi dans la foulée, Guy, ce serait chouette.Suffit de faire le coup du cochon à tous les acteurs, et voilà, tu les as tous à disposition. Merci.

--
Let go your earthly tether. Enter the Void. Empty and become wind.
Post #
4300862
, posted at 03:25 on 2020-04-19
Post #
4301413
, posted at 10:10 on 2020-04-28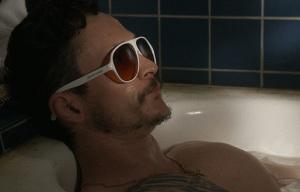 chiiz
Divertissant. Mais pas plus. Quelques bons passages. Sinon, je suis pas vraiment rentré dedans. 2020...

Post #
4302393
, posted at 15:02 on 2020-05-17
Caféine
Comme vous. Acteurs au top et réalisation parfois bluffante, mais scénario un peu brouillon. Donc, au final, l'impression d'avoir passé un bon moment, mais qu'il manque un truc pour passer à l'échelon au-dessus. Mais j'avoue qu'en dépit de mon "niveau" d'anglais, j'ai conscience d'avoir loupé une bonne partie de la saveur (et sans doute de la richesse) des dialogues.Fun fact : impossible de me rappeler si j'avais déjà vu "Raymond" (Charlie Hunnam) dans un autre rôle. La barbe, peut-être ?

--
« Caféine et nicotine sont les deux mamelles du sous-titrage. »
Talk about the movie:
Anonymous posting has been disabled. Please login first before attempting to post:
This page has been seen 304 times since the 2019-06-21
Last update of this page on 2020-02-08 at 15:53