Search

You have to be logged to rate this tvshow
Genre:
Comedy / Sitcom
Animation
Last episode : 5x16 - Aired on 2021-04-07
Season 5: 16 épisodes
Nervous breakdowns will spare no one. Even not the characters of our childhood. To such a point that some people of them even became socially disadvantaged persons. Fortunately for them, all is not lost and a brave social worker decided to deal with their case. Come in his office and assist its confidential interviews with Aspegix and Grodebilix, Zizimir, Sandy, Proumfs, Mr Patatos, Marius and Gigi, the Tortoises Tramps and all Kassos which suffer in the biggest indifference.
Official website
:
Canal+/les-kassos
Site Officiel
Links
:



Casting:

Leya Sodo, Sandy, La Proumpfette, Hello Kiki, Peti:



Dark Papy, Les Canards Jr.:

Yann Sodo, Lt. Dirty Gadget, Zizimir:
Guest stars:

Directors:

Writers: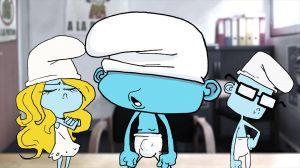 Season 5
Season 4
Season 3

Season 2

Season 1

Special

This page has been seen 1344 times since the 2017-07-01
Last update of this page on 2021-04-09 at 13:25
Last manual modification on 2021-04-01 at 13:55 by
Caféine
-
Modifications history