Recherche

Connectez-vous pour noter cette série.
Sortie en
2013
- Statut :
Renouvelée

Dernier épisode : 5x08 - A été diffusé le 21/04/2017
Prochain épisode : 5x09 - Sera diffusé le 28/04/2017
VICE is unlike any TV news program you've ever seen, and it's not even remotely like anything you'll see on the 24/7 cable news channels. Its area of interest is the world — the entire world, not just the suburb beyond where you live — and the emphasis is on international news.
Site officiel
:
Site Officiel
Liens
:
TheTVDB
TVRage
themoviedb.org
TVMAZE
Guest stars :

Classement dans Le Top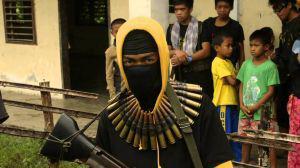 Saison 5
Saison 4
Saison 3

Saison 2

Saison 1

Special

Cette fiche a été vue 14272 fois depuis le 27/04/2013
Dernière mise à jour de cette fiche le 22/04/2017 à 08:41