Chercher

Connectez-vous pour noter cette série.
Dernier épisode : 6x19 - A été diffusé le 26/08/2018
Prochain épisode : 6x20 - Sera diffusé le 03/03/2019
Bars mean money, but they also mean stress if they aren't properly run. Jon Taffer is a bar and nightclub owner who has started, flipped, or owned over 600 bars and clubs in his career and currently owns one of the most highly respected consulting firms in the bar and nightclub industry. Jon will travel around the country and employ his expertise to return struggling bars to the cash cows they once were. Everything from the science of the perfect pour, to the height of the bar stools is a key factor in making a bar the hottest place in town.
Site officiel
:
paramountnetwork/bar-rescue
Liens
:




Guest stars :

Réalisateurs :

Scénaristes :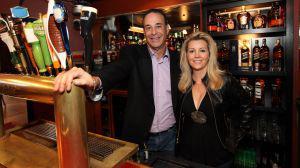 Saison 6
Saison 5
Saison 4

Saison 3

Saison 2

Saison 1

Spécial

Cette fiche a été vue 7715 fois depuis le 09/08/2013
Dernière mise à jour de cette fiche le 19/02/2019 à 18:19
Dernière modification manuelle de cette fiche le 06/02/2019 à 05:42 par
Caféine
-
Historique des modifications