Chercher

Connectez-vous pour noter cette série.
Dernier épisode : 2019x12 - A été diffusé le 18/03/2019
Prochain épisode : 2019x13 - Sera diffusé le 25/03/2019
River City is a Scottish television soap opera, first broadcast in Scotland on BBC Scotland on 24 September 2002. River City storylines examine the domestic and professional lives of the people who live and work in the fictional district of Shieldinch in Glasgow.
Site officiel
:
bbc.co.uk/River City
Liens
:




Casting :
Guest stars :

Réalisateurs :

Scénaristes :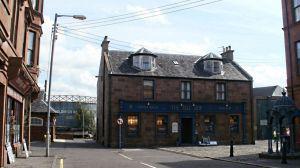 Saison 2019
Saison 2018
Saison 2017

Saison 2016

Saison 2015

Saison 2014

Saison 2012

Saison 2

Saison 1

Spécial

Cette fiche a été vue 1415 fois depuis le 29/04/2014
Dernière mise à jour de cette fiche le 19/03/2019 à 03:53
Dernière modification manuelle de cette fiche le 19/03/2019 à 03:59 par
Caféine
-
Historique des modifications