Chercher

Connectez-vous pour noter cette série.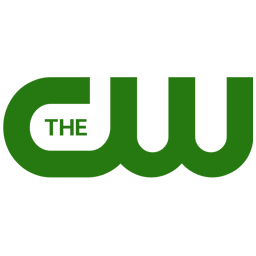 Sortie en
1998
- Statut :
Renouvelée

Dernier épisode : 13x15 - A été diffusé le 28/09/2017
"Whose Line Is It Anyway?" is the US edition of the UK show of the same name. It features some of the world's finest improvisational comics. Each week, the main four "improv" comics (and guest[s]) spontaneously play "Theatre Sports" with crazy scenes, weird quirks or improvised songs.
Site officiel
:
Site Officiel
Liens
:
TheTVDB
TVRage
themoviedb.org
TVMAZE

Casting :



Colin Mochrie (Himself) :


Guest stars :

Scénaristes :

Classement dans Le Top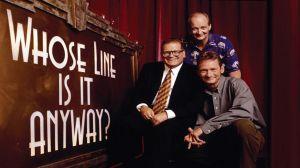 Saison 13
Saison 12
Saison 11

Saison 10

Saison 9

Saison 8

Saison 7

Saison 6

Saison 5

Saison 4

Saison 3

Saison 2

Saison 1

Special

Cette fiche a été vue 8230 fois depuis le 15/05/2014
Dernière mise à jour de cette fiche le 14/01/2018 à 15:47