Chercher

Connectez-vous pour noter cette série.
Genre :
Mystère
Aventure
Documentaire
Dernier épisode : 5x10 - A été diffusé le 12/12/2018
Expedition Unknown chronicles the adventures of Josh Gates as he investigates iconic mysteries across the globe. Gates begins by interviewing key eyewitnesses and uncovering recent developments in the story, then springboards into a fully immersive exploration. This authentic, roughshod adventure leads Gates closer to the truth behind these unanswered global enigmas, such as the disappearance of Amelia Earhart's plane. Josh Gates is an adventurer and avid explorer with a unique brand of humor and passion for off-the-map excursions.
Site officiel
:
discovery/expedition-unknown/
Liens
:




Casting :
Guest stars :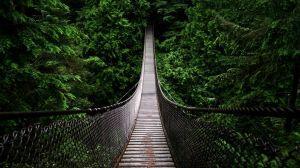 Saison 6
Saison 5
Saison 4

Saison 3

Saison 2

Saison 1

Spécial

Cette fiche a été vue 7387 fois depuis le 10/01/2015
Dernière mise à jour de cette fiche le 03/02/2019 à 21:35
Dernière modification manuelle de cette fiche le 15/12/2018 à 02:35 par
Caféine
-
Historique des modifications