Chercher

Connectez-vous pour noter cette série.
Dernier épisode : 7x03 - A été diffusé le 15/02/2019
Prochain épisode : 7x04 - Sera diffusé le 22/02/2019
Saison 7 : (aka Season 5) 10 épisodes
Crazy true stories. Crazy funny comics. This Is Not Happening features long-form storytelling from stand-up comedians, musicians and more. These outrageous stories show why real life experiences always make the best material.
Site officiel
:
cc.com/this-is-not-happening
Liens
:



Vidéos :
Casting :


Guest stars :

Réalisateurs :

Scénaristes :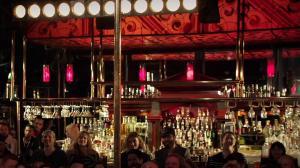 Saison 7
Saison 6
Saison 5

Saison 4

Saison 3

Saison 2

Saison 1

Spécial

Cette fiche a été vue 1404 fois depuis le 25/05/2017
Dernière mise à jour de cette fiche le 10/02/2019 à 21:29
Dernière modification manuelle de cette fiche le 26/01/2019 à 06:06 par
Caféine
-
Historique des modifications