Chercher

Connectez-vous pour noter cette série.
Sortie en
2012
- Statut :
En cours

Dernier épisode : 7x07 - A été diffusé le 13/02/2018
Trailers that tell you the TRUTH about your favorite movies and TV shows: Honest Trailers. These are the hilarious trailers the producers don't want you to see...
Site officiel
:
Site officiel
Liens
:
TheTVDB
TVMAZE

Casting :
Guest stars :

Réalisateurs :

Scénaristes :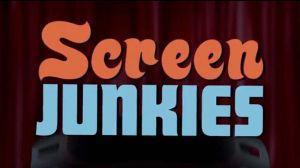 Saison 7
Saison 6
Saison 5

Saison 4

Saison 3

Saison 2

Saison 1

Special

Cette fiche a été vue 1013 fois depuis le 03/07/2017
Dernière mise à jour de cette fiche le 14/02/2018 à 01:23
Dernière modification manuelle de cette fiche le 09/02/2018 à 09:57 par
Caféine
-
Historique des modifications