Chercher

Connectez-vous pour noter cette série.
Dernier épisode : 1x61 - A été diffusé le 10/02/2019
Prochain épisode : 1x62 - Sera diffusé le 26/01/2020
The Grammys is an awards show that honors the achievements of the members of the professional music recording industry through a voting system. The members of the Recording Academy vote on who they think is most deserving of an award in 108 categories as specified by the academy. Each year the awards are presented during a live telecast that was begun in 1971 by ABC, but has since been televised by CBS after they bought it in 1973. They were initially known as the Gramophone Awards this is because the trophy itself is a golden gramophone but later they became the Grammys.
Site officiel
:
Site Officiel
Liens
:



Casting :

Guest stars :

Réalisateurs :

Scénaristes :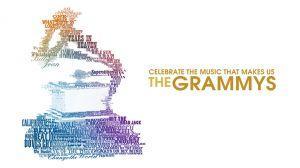 Saison 1
Spécial

Cette fiche a été vue 330 fois depuis le 13/02/2018
Dernière mise à jour de cette fiche le 14/03/2019 à 01:34
Dernière modification manuelle de cette fiche le 24/02/2018 à 01:19 par
Caféine
-
Historique des modifications