Chercher

Connectez-vous pour noter cette série.
Genre :
Comédie / Sitcom
Animation
Enfants
Dernier épisode : 49x10 - A été diffusé le 19/01/2019
Prochain épisode : 49x11 - Sera diffusé le 26/01/2019
Saison 50 : commandée
Sesame Street is an iconic American educational children's television series that has been a favorite of children and adults alike since its debut in 1969. It combines live action, animation and puppetry into a fun program that teaches children numbers, colors and the alphabet. The series is best known for its use of Jim Henson's Muppets; Big Bird leads a cast that includes popular characters such as Elmo, Cookie Monster, Oscar the Grouch, Grover and Bert and Ernie.
Site officiel
:
Site Officiel
hbo/Sesame Street
Liens
:




Casting :
Guest stars :

Réalisateurs :

Scénaristes :

Classement dans Le Top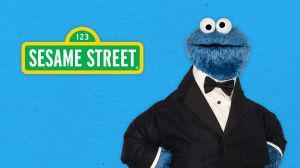 Saison 49
Saison 48
Saison 47

Saison 46

Saison 45

Saison 44

Saison 43

Saison 42

Saison 41

Saison 40

Saison 39

Saison 38

Saison 37

Saison 36

Saison 35

Saison 34

Saison 33

Saison 32

Saison 31

Saison 30

Saison 29

Saison 28

Saison 27

Saison 26