Chercher

Connectez-vous pour noter cette série.
Dernier épisode : 8x10 - A été diffusé le 22/03/2018
Sketch comedy starring Fred Armisen and Carrie Brownstein, based on the oddball characters and settings of Portland, Oregon.
Site officiel
:
Site Officiel
Liens
:




News :
Posté par
Caféine
à 13:34 le 23/03/2018
Hier soir, c'était le clap de fin pour
Portlandia
.


Posté par
Caféine
à 16:34 le 08/09/2017
Casting :


Guest stars :

Réalisateurs :

Scénaristes :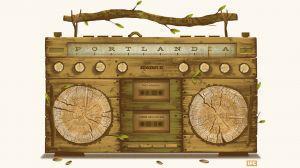 SÉRIE TERMINÉE
Saison 8
Saison 7
Saison 6

Saison 5

Saison 4

Saison 3

Saison 2

Saison 1

Spécial

Cette fiche a été vue 13551 fois depuis le 08/01/2012
Dernière mise à jour de cette fiche le 30/08/2018 à 23:02
Dernière modification manuelle de cette fiche le 09/02/2018 à 19:57 par
Caféine
-
Historique des modifications