Chercher

Connectez-vous pour noter cette série.
Dernier épisode : 2x04 - A été diffusé le 13/03/2018
Prochain épisode : 2x05 - Sera diffusé le 20/03/2018
Saison 2 : 6 épisodes
Saison 3 : commandée (6 épisodes)
A comedy about a mother at a milestone in her life. We follow her and her family through a year of new beginnings as she rebuilds her life following the death of her husband. Mum is joined by her supportive life-long friend Michael. Through a year of new beginnings she rebuilds her life surrounded by her family: son Jason and his girlfriend Kelly; her brother Derek and his new partner, Pauline; and her in-laws.
Site officiel
:
bbc/Mum
Liens
:
TheTVDB
themoviedb.org
TVMAZE

News :
Posté par
Caféine
à 09:12 le 20/10/2017

Casting :
Réalisateurs :

Scénaristes :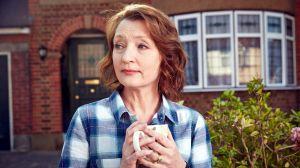 Cette fiche a été vue 2913 fois depuis le 14/05/2016
Dernière mise à jour de cette fiche le 15/03/2018 à 18:20
Dernière modification manuelle de cette fiche le 15/03/2018 à 18:20 par
Caféine
-
Historique des modifications