Chercher

Connectez-vous pour noter cette série.
Sortie en
2015
- Statut :
Renouvellement non confirmé

Dernier épisode : 3x08 - A été diffusé le 28/08/2017
This series tells the story of legendary safe cracker and career criminal Ted West and his fire cracker of a wife, Rita. Combining real events and the rich folklore of the West family and associates, this is rollicking history, and a tempestuous romance, set at a time of great social upheaval.
Site officiel
:
Site Officiel
Site Officiel
Liens
:
TheTVDB
TVRage
themoviedb.org
TVMAZE

Casting :





Scénaristes :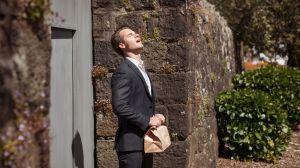 Saison 3
Saison 2
Saison 1

Cette fiche a été vue 2841 fois depuis le 13/06/2016
Dernière mise à jour de cette fiche le 29/08/2017 à 08:26