Chercher

Connectez-vous pour noter cette série.
Dernier épisode : 1x06 - A été diffusé le 25/10/2017
Steve and Nicky are both on their second marriages and have decided that moving to the countryside from the city is the answer to all their dreams. They've watched all the TV relocation shows and read the glossy lifestyle magazines and fell in love with the idea of 'getting away from the rat race'.
Liens
:
TheTVDB
themoviedb.org
TVMAZE

News :
Posté par
Caféine
à 09:06 le 13/11/2017
Casting :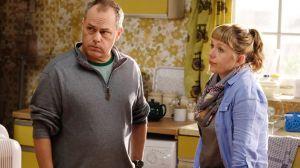 Cette fiche a été vue 1251 fois depuis le 27/09/2017
Dernière mise à jour de cette fiche le 04/01/2018 à 20:43